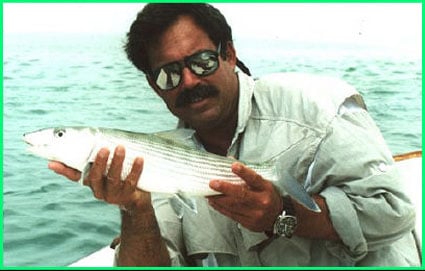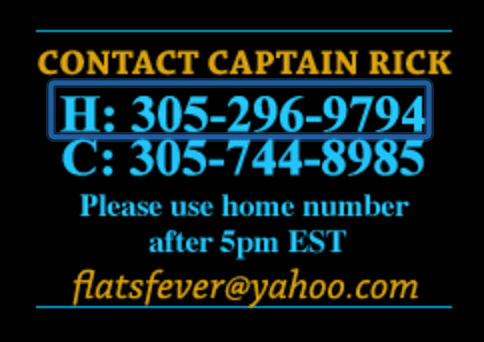 Experience Key West flats fishing at its best with Flats Fever. Like no other fishing in the world, Key West flats fishing takes you into some of the most beautiful, unspoiled waters known as the Key West backcountry. Here, you can fish for tarpon, permit, bonefish, cobia and more. Key West fly fishing on a flats boat allows you to venture quietly into the shallow waters of Key West's famous backcountry where you'll experience incredible fishing in an uncommon, preserved ecosystem. Flats Fever is the Key West fishing charter that will get you into the action and adventure that is Key West fishing.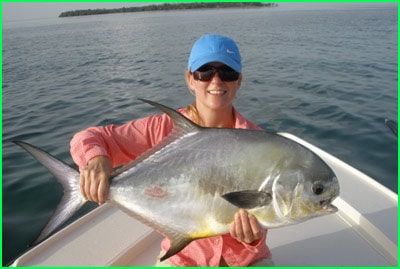 Key West light tackle fishing in the backcountry lets you see another side of sport fishing. With fly or light-spin gear, there are so many more opportunities to hook tarpon, permit or bonefish. When you've got an 80-pound tarpon on a fly or light-spinning tackle in three feet of water, your skills are put to the ultimate test. Key West flats fishing affords many unique opportunities. Where else can you go one-on-one with some of the world's most challenging game fish in just a few feet of clear water? Flats fishing will get your adrenaline pumping, and you'll never look at fishing the same. The hunt makes the trip exciting, but the surroundings allow you to relax and get back in touch with nature.
There is nothing like Key West fishing in the backcountry. Picture this: miles of shallow, crystal clear waters with pure white sand bars and mangrove islands. The waters are teeming with fish, and the islands are dotted with birds. Everywhere you turn is a photo opportunity. Now hear this: near silence, interrupted only by the slapping of water against the boat and an occasional fish jumping or bird calling. "Poling" through the flats ensures that you hear and see it all in this serene ecosystem. Unwind and relax. The calming Key West water will wash away stress so you can tackle what's really important – big fish!
If you've ever experienced Key West flats fishing, then you know – hopefully we'll see you on the flats again soon. If not, let Flats Fever take you on a fishing adventure and sensory experience of a lifetime.