WINTER FISHING REPORT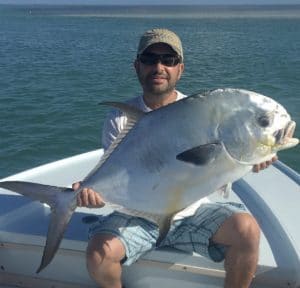 The best thing about fishing the Keys is that your always learning new things. I've been fishing Key West waters for almost 50 years and I'm still learning new things. Fish are unpredictable. Their always on the move, and some spots that worked a few years back are no longer producing the fish. Fish are looking for bait, If the bait has moved off so will the fish. Also fishing pressure will also make fish look for new places.It's a game that will keep you on your toes.It's a on going chest game. I will lay awake at night planning out the next day! When you factor in the time of year. Water temperatures, wind direction and volatility,and tides. It's a battle plan for sure.
I've been fishing ever since I was a little kid. Mostly catching Flounder off the docks in City Island N.Y. Was the beginning of my fishing career. Hay you had to start some where. I was 13 when I landed what seemed to me at the time. to be the pinnacle of my fishing career. That was a job on a party boat as an honorary second mate. The job paid 15 dollars a day and I had made big a big step up in the world. This job gave me a heads up on what it was like making a living off the sea. I was 13 and making 100 bucks a week end. Of course I was selling fish and making dollar tips from the old timers. This was my crowning achievement as a kid. Life was good.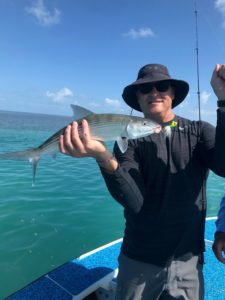 From there I started working on Charter boats for Giant Tuna and eventually found my way to Key West. I soon found my interests pointing away from off shore fishing and pushing me towards a whole new way of fishing. Flats fishing was a new challenge. Shallow water, light gear and big hard fighting fish. It was like getting reborn.It was up town fishing, and couldn't get enough of it. I was hooked.
Winter time fishing brings a whole new twist on things. Yes when the weather is right you can still get shots at Tarpon, Bones and Permit. But when the water temperatures dip a whole new crew shows up. Big Jacks. I'm sorry, those other fish are all beautiful! But when the big Jacks show up it's game on. These 20 to 25 pound fish are the most explosive hook ups anyone could ever hope for. Some times these fish get into 3 feet of water busting bait up in the air. White water flying every where birds diving over your head. And throwing a top water plug or fly into the frenzy results in hook up on biblical proportions. I love Tarpon fishing but this fishing tops the charts. Other Winter time fish are. Blue Fish. These are not your Jersey Blue fish! These guys are in 10 feet of water and will pretty much eat anything you throw at them. This time of year also brings the Trout into the basins. Along with a few Red fish. Add big Cuda's and hard fighting Pompano round off the list.
I cover 30 miles West to 30 miles East. One spot is more beautiful then the next. I spend my life fishing. I fish to live. And live to fish. Guess I'm living in the right place. I have one hell of an office. That's the Winter time story. See you on the Flats. Captain Rick Mager
Captain Rick Mager
1420 Washington Street
Key West, FL 33040
[email protected]
305-296-9794 or
305-744-8985